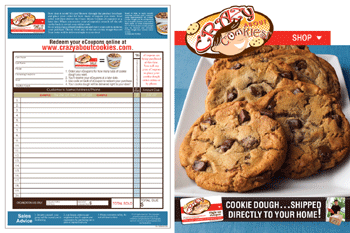 How a Home Delivery Cookie Dough Fundraiser Works
Cookie Dough Fundraiser utilizing an efficient home delivery service.
1. Call or Order Online One Home Delivery Cookie Dough brochure per fundraising participant - FREE of charge!
2. Have members of your group sell tubs of frozen cookie dough to friends and family and collect payment.
3. At the end of your sale gather the order forms and money and tally them all together.
4. Call Profitable-fundraising-ideas.com and let us know how many tubs you have sold. You can also fax it to us at 866.663.1447
5. Profitable-fundraising-ideas.com will send you an eCoupon for each tub you sold. The eCoupon can be redeemed for one tub any flavor cookie dough.
6. Your group keeps the profit (you only pay the cost of the products)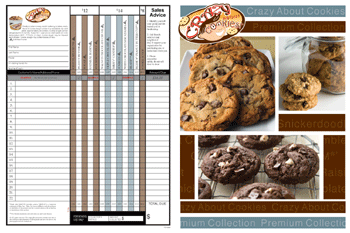 Return to cookie dough fundraising page here.
Return to the top of this Cookie Dough Fundraiser Page Here